Some local primary-sector companies now have solid strategies for commercialization opportunities in the federal space.
The GFMEDC recently invited seven companies to participate in a series of high impact meetings coordinated with the regional Defense Alliance (www.defensealliance.com) to explore strategies for commercializing and selling capabilities to the federal government and Department of Defense.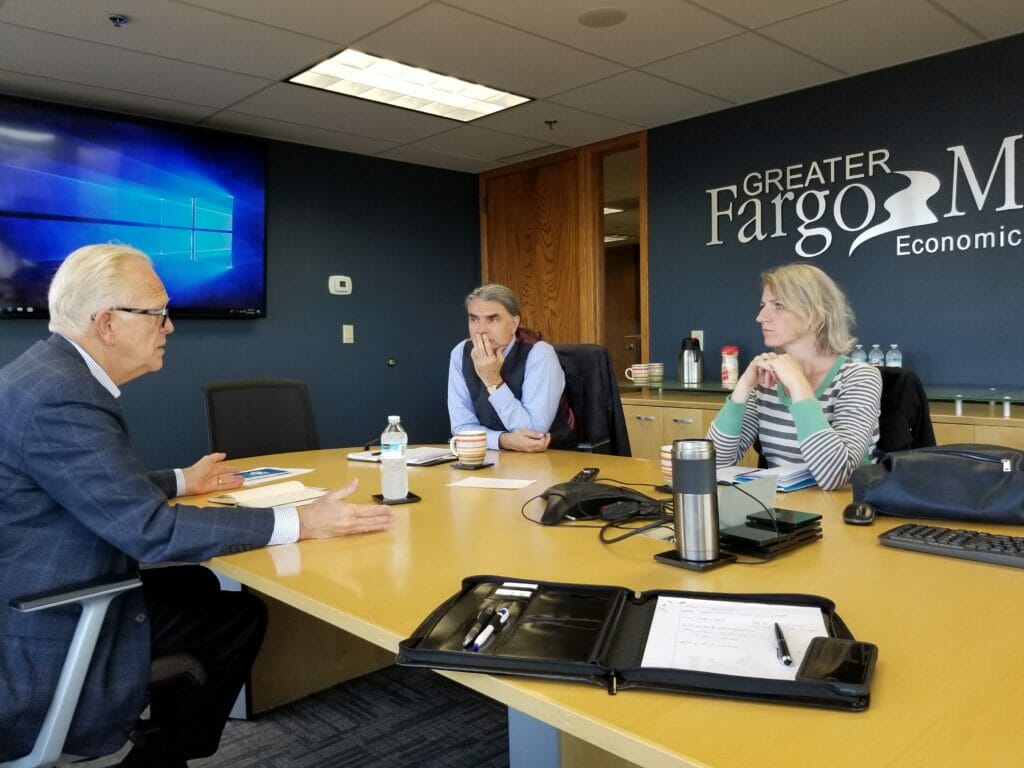 "Excellent kick-off engagement meetings hosted by the GFMEDC. Over the course of a few days, I met dynamic businesses and their principals as we explored areas of opportunity to drive commercialization (technology, product, & services) into the Federal Market with well defined 'next steps'," said Norb Biderman, President & Founder, Growth Enterprises, LLC.
Earlier this year, the Defense Alliance was the recipient of a five-year SBA award through the Regional Innovation Cluster (RIC) initiative to provide consulting services to select companies in Minnesota, North Dakota, Wisconsin and South Dakota at no charge.
One of the meeting objectives was to assess business development needs of each company and provide specific guidance and connections for commercialization in the Federal space.
"We're excited about the new partnership between the EDC and the Defense Alliance and the potential to create new opportunities and increased collaboration with the Department of Defense and their partners," said Terri Zimmerman, Botlink CEO.
These meetings mark the beginning of what will likely become an ongoing relationship with the Defense Alliance, prime contractors, and federal agencies translating into significant defense market access for many of these companies.
The mission of the Defense Alliance is to accelerate commercialization for technology products and services, and contribute to regional economic development in the Upper Midwest.