Recently the EDC has been increasing its efforts to make sure ND companies are maintaining their primary-sector certification. Letting the designation lapse can result in thousands of dollars of lost incentives.
In order to qualify for most state and local incentives (like the Automation Tax Credit, Bank of North Dakota's PACE program or ND New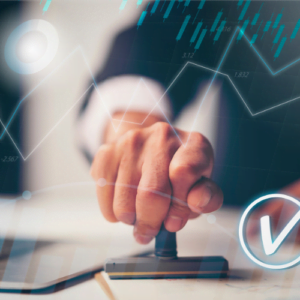 Jobs) a company must maintain certification by the state as a primary-sector business. A primary-sector business is one which, through the employment of knowledge or labor adds value to a product, process, or service which results in the creation of new wealth. A majority of its revenue must be derived from outside of the state. A primary-sector company can have two employees or two-thousand; they can do their work anywhere in the world and are not tied to a geographic location.
To give you a simple example, if a company does not have an active primary-sector certification at the time of purchase and possession of a new piece of autonomous equipment, they will not be eligible for the automation tax credit (21st Century Manufacturing Workforce Incentive). It is important for primary-sector companies to maintain certification to avoid missing out on key state and local incentives and resources.
A company will remain primary-sector certified for four years but then must re-apply for certification.
Primary-sector certification is a designation administered by the North Dakota Department of Commerce and the application approval usually takes three to four weeks.
The GFMEDC prides itself on intimately understanding the variety of incentives and programs offered by Minnesota and North Dakota and local municipalities. We are here to help primary-sector companies identify resources that meet their circumstance and navigate the process of program and incentive applications.
If you are unsure about the status of your primary-sector certification or have questions, please contact Ryan Aasheim at raasheim@gfmedc.com or (701) 364-1919.
For more information: ND Department of Commerce Primary-Sector Information